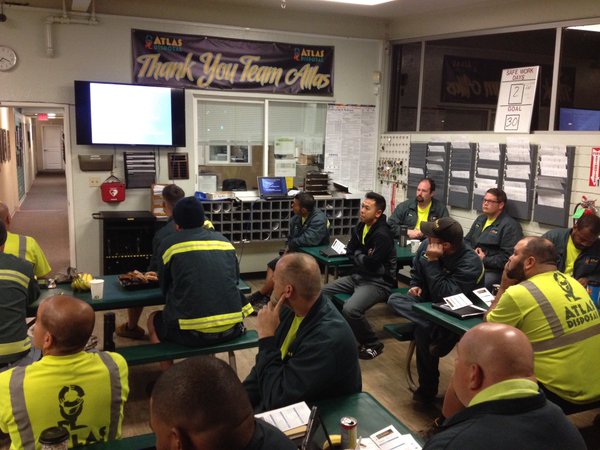 Business Watch
Power Inn district Business Watch enlists help of commercial drivers
As law enforcement calls for more eyes and ears on the streets, Republic Services and Atlas Disposal step into action. Both companies recently hosted driver Business Watch trainings, teaching the importance of what to report, how to report, and who to call.
Business Watch training is a collaboration with Police and Sheriffs from Sacramento, Elk Grove, Citrus Heights and Rancho Cordova that emphasize simple action to make your community safer. Trust your instincts, have phone numbers programmed into cell phones, and report issues immediately. Photos or video are valuable witnesses, but always put your safety first. Tell dispatch when there is photographic evidence because an officer may need it later.
"We are sometimes just one person patrolling an area, but there are many of you out there driving around. We appreciate you helping us," SPD Ofc. Alex Lemoine told Atlas haulers.
Companies interested in employee training such as Republic Services "Blue Looking Out for You" or Atlas Disposals "See Something, Say Something, Snap it" can contact Dawn Carlson at (916) 453-8888 or dawn@powerinn.org.