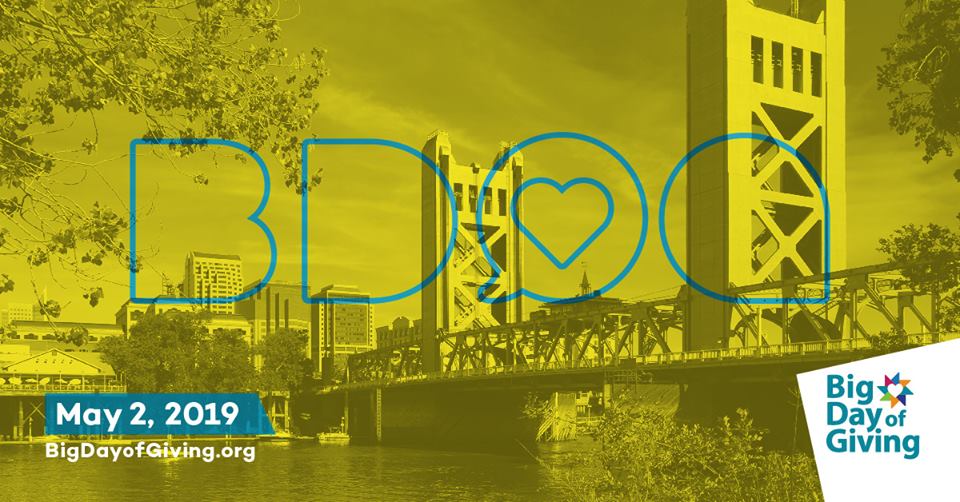 What is the Big Day of Giving?
A program of the Sacramento Region Community Foundation's initiative to grow local philanthropy, Big Day of Giving (BDOG) is an annual 24-hour community-wide movement that unites the region's nonprofit sector to help raise unrestricted funds for the organizations that strengthen the capital area. Since 2013, the giving day has generated over $30 million for more than 600 local nonprofits and 36,000 donors!
Looking for Organizations in the Power Inn area to Support?
Below is a list of organizations that are located in the Power Inn district that are participating in the BDOG. One of the best ways to get involved is in your own community. We hope you are able to make a donation to give to one or more of these deserving nonprofit organizations.
Click the name for a link to their website and learn more about what they do:
All of these organizations directly impact the people, businesses, and families in the Sacramento area. Thank you for your ongoing support to make our community a place where everyone feels welcome, provides for those in need, and encourages volunteers and donors to give back.
More #BDOG2019 Resources
For a complete directory to help you find organizations, charities, events and more in your own community, please use these resources below provided by the Big Day of Giving website.