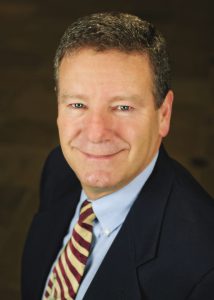 Police win with the help of the district PODs! Last week two Police Observation Device (POD) cameras in the Alliance district detected stolen vehicles with the license plate readers.  The PODs tracked vehicle movement, which led to two arrests. Installation of the two PODs is just one example of the Alliance Safety program accomplishments.
As Chair for the Crime & Code Committee, I highly encourage you to take advantage of benefits from the security and educational programs Power Inn Alliance offers. Atlas Disposal recently hosted a Business Watch training for our staff, particularly for the drivers who cover four cities of the region. Officers taught basic Watch and Report principles. The Alliance provided a customized, easy reference guide of emergency contact numbers.
Getting involved means being educated on What to Know, How to Report, and Who to Contact.  We can all do something to help create safer communities.  Here are some simple ways to do your part:
Business Watch training Watching out means more eyes and ears helping Police. The Alliance teams with law enforcement to provide small group training.
Security Patrol & Alarm Response (SPAR) Free alarm response 24/7 for properties within the district. Click here for  more information.
Crime & Code Committee Members meet quarterly to discuss crime trends and solutions with law enforcement agencies.
Crime Prevention Guide and other important information at your fingertips. Print Crime Prevention Guide.
Crime & Dine Luncheons Network, lunch and learn series taught by law enforcement. Join us Thursday, May 12 for a presentation the on impacts of trespassing, unwanted traffic and blight. Register here.
Contact Dawn Carlson for more information dawn@powerinn.org │ (916) 453-8888
See you Thursday!
Nick Sikich
Cheif Operating Officer
Atlas Disposal Industries
May is Bike Month. Find your fun.
For those who logged miles – Stop by the Alliance table at the Market every Friday for May is Bike Month promotions and a photo op to show your love of the ride!