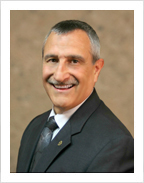 California Wage Orders require that employers provide suitable seating for employees under certain circumstances.  What has long been unclear is what constitutes suitable seating and under what circumstances must it be provided.  Recently in the case of Kilby v. CVS Pharmacy, Inc. the California Supreme Court addressed questions raised by the Ninth Circuit Court of Appeal in answering three vary salient questions:
The "nature of the work" as referred to in the Wage Order refers to an employees' tasks performed at a given location for which a right to a suitable seat is claimed, rather than some "holistic" consideration of the entire range of the employees' duties anywhere on the job site anywhere during a complete shift. If the tasks being performed at a given location reasonably permit sitting, and provision of a seat would not interfere with the performance of any other tasks that would may require standing, a seat is called for.
Whether the nature of the work reasonably permits sitting is a question to be determined objectively based on the totality of the circumstances. An employer's business judgment and the physical layout of the workplace are relevant but not dispositive factors.   The inquiry focuses on the nature of the work not on the individual employee's characteristics.
The nature of the work aside, if an employer argues there is no suitable seat available, the burden is on the employer to provide unavailability.
This decision is significant inasmuch as it now requires employers to bear the burden of proving that seats are not available and cannot be used based on specific tasks of an employee throughout their day.  The safer approach is to use common sense.  If a seat could be used to perform the task or duty then a seat should be provided if the employee wants.
Cohen Durrett  LLP │916.927.8797 │dcohen@cohendurrett.com
CohenDurrett is headquartered in Sacramento, California and represents clients throughout the State. The attorneys at CohenDurrett practice primarily in the areas of labor and employment law, commercial real estate, business entity formation and counsel, estate planning, and commercial litigation.
DISCLAIMER
These materials have been prepared by Cohen Durrett, LLP for informational purposes only and are not legal advice. Because the results of any legal matter may vary depending upon specific facts and applicable law, no reader should act on the basis of any matter contained on this web site without seeking appropriate professional advice on the particular facts at issue. No prediction of results should be inferred from information contained on this web site.  This information is not intended to create, and receipt of it does not constitute, an attorney-client relationship. Internet subscribers and online readers should not act upon this information without seeking professional counsel. Do not send us confidential information until you speak with one of our attorneys and get authorization to send that information to us.