Overtime for white collar workers
Summary and final rules
Most employers have by now heard that President Obama and Secretary of Labor Perez announced the Department of Labor's Final Rule automatically requiring an increase in salary to millions of exempt employees, or making them eligible for overtime.  The rule will entitle most salaried white collar workers under the Federal rules to a salary of at least $913 per week ($47,476 per year).  This minimum threshold will apply to California employers as well and represents a significant increase from California's current salary minimum of $41,600 for exempt status employees.  The new Federal regulation goes into effect December 1, 2016 and it remains to be seen whether it will withstand the election cycle.
However, presuming that it is not revoked or revised, employers need to understand that in addition to the new salary level the Federal rule will automatically be updated every three years beginning January 1, 2020.  Each update will raise the threshold salary to the 40th percentile of full time salaried workers in the lowest wage census region.  This is estimated to be $51,168 in 2020, with the new salary levels being posted by the Federal Department of Labor 150 days in advance of the effective date beginning August 1, 2019.  There are additional rules that apply to Highly Compensated Employees (HCE) as well as regulations concerning bonuses, incentive payments, and commissions for non-HCE which should be addressed on a case-by-case basis.
While many employees and labor groups have applauded this increase, employer representatives and business groups fear that the result will be quite the opposite of what was intended.  Many business experts are concerned that instead of raising the salary of exempt employees, employers will simply reclassify workers as non-exempt, pay them by the hour and control overtime and/or eliminate positions altogether.   Employers should remember that while the Federal increase represents an 8.7% increase over California's current minimum salary; the California salary level is indexed to our minimum wage and therefore, will rise each time the state minimum wage goes up.  Given the current trend among states and local entities to increase minimum wages beyond the state mandated level, this appears to be almost inevitable over the next year or so.
Questions regarding highly compensated employees and/or other details of the plan may be directed to David L. Cohen at (916) 927-8797.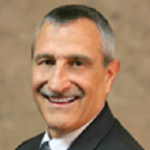 DISCLAIMER
These materials have been prepared by Cohen Durrett, LLP for informational purposes only and are not legal advice. Because the results of any legal matter may vary depending upon specific facts and applicable law, no reader should act on the basis of any matter contained on this web site without seeking appropriate professional advice on the particular facts at issue. No prediction of results should be inferred from information contained on this web site.  This information is not intended to create, and receipt of it does not constitute, an attorney-client relationship. Internet subscribers and online readers should not act upon this information without seeking professional counsel. Do not send us confidential information until you speak with one of our attorneys and get authorization to send that information to us.