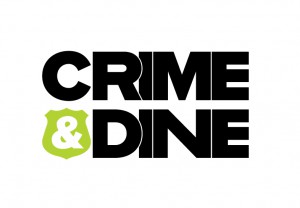 Crime & Dine Recap
May's Crime & Dine, hosted Sacramento Police Homeless Impact Team, Sheriff's Department, and Sacramento Steps Forward to discuss homelessness in Sacramento. The real stories behind the issue involve a collaboration of 19 agencies working together to connect over 2600 people  with the services they need to have long-term solutions and engage with those least likely to request services.    In the past year, only 668 people were housed. Lack of shelter is only one challenge. "Homelessness is just a title," Ryan Loftbourrow said "There are subtitles underneath it, such as mental illness and loss of hope." Others come from out of the area for familiar reasons – money, hope of prosperity, and love.
At the luncheon Capt. Don Davis reported on crime trends and Police wins.  Business burglaries have decreased 20% after arrests of suspected culprits, and one of the POD cameras in the PBID underwritten by the Alliance led to a felony arrest.
Please join us for the next Crime & Dine luncheon on September 8th.
Dawn Carlson
Community Programs Manager