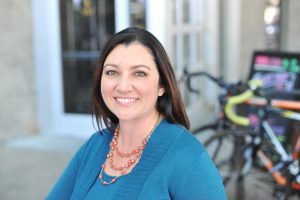 Laura will be out on maternity leave starting at the beginning of the new year to take time with her little one. While she is out, we have hired Rebecca Wilkie to fill in part time to keep the ball rolling for a few months. Rebecca has experience working alongside Power Inn Alliance when she was at 3fold Communications as our account manager, responsible for overseeing the branding and website projects for the account. She knows many of you already and looks forward to supporting you while Laura is out.
Currently the owner of Cuvée Marketing, Rebecca has been in the beverage industry for over 15 years providing marketing, social media, and advertising expertise to companies such as Robert Mondavi Winery, Constellation, DIAGEO, Trellis Wine Group, Folio Fine Wine Partners, and numerous local adult beverage business. Cuvée Marketing helps companies, specifically breweries, wineries, and restaurants, looking to grow or expand their business. Specialties include marketing and sales strategy, social media, sales, advertising, events, websites, and implementation so businesses can increase sales and gain new customers.
Her email will be Rebecca@powerinn.org and she will be your contact for membership questions, renewals, and the annual luncheon.