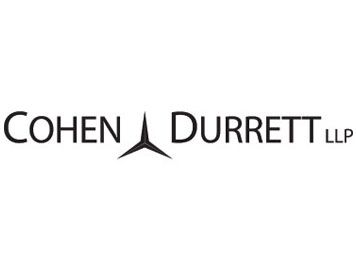 Examination of Current Employment Arbitration Laws
What You Should Know
In early October, the U.S. Supreme Court returned to work and has taken up a case that may impact millions of workers across the United States in how they and employers deal with grievances and complaints. The case is Epic Systems Corp. v. Lewis and it is the most recent case to come under inspection by a high-level court reviewing the issue of employment arbitration. For years the Federal Arbitration Act has been fairly well settled, but recently has come under attack from another federal agency; the National Labor Relations Board. Arbitration agreements had previously been upheld as long as narrowly drafted, and as long as those in California could satisfy the state courts. However, the new case will review the Federal Arbitration Act and employment arbitrations in light of actions taken by the National Labor Relations Board in the past several years, which have called into question an employer's ability to limit what the NLRB has labeled as "protected concerted activity" in the form of class action lawsuits.
Employers have increasingly sought protection from such actions by inserting into arbitration agreements waivers seeking to limit the individual employee's recourse to individual arbitration, or at best arbitration as a class, and keeping them out of civil court. The NLRB has taken the position that waivers of class action lawsuits by employees violates the National Labor Relations Act and are unlawful. This is in direct conflict with the Federal Arbitration Act which has allowed such limitations in the past. The untimely aspect is that the case has only been taken up by the Supreme Court in September, and could take several years before we have an answer from the U.S. Supreme Court.
What You Can Do
In the meantime, employers are reminded that employee handbooks should be updated at least annually, and this year specifically with an eye towards strengthening the arbitration agreement…especially with regard to class action waivers. Employers are advised to contact legal counsel, or The Employers' Council, to have their handbooks reviewed and updated.
Any employer or employee with questions about the above issues may feel free to call Dave Cohen at The Employers' Council at (916) 927-8797 or email directly at dcohen@cohendurrett.com.
DISCLAIMER
These materials have been prepared by Cohen Durrett, LLP for informational purposes only and are not legal advice. Because the results of any legal matter may vary depending upon specific facts and applicable law, no reader should act on the basis of any matter contained on this web site without seeking appropriate professional advice on the particular facts at issue. No prediction of results should be inferred from information contained on this web site.  This information is not intended to create, and receipt of it does not constitute, an attorney-client relationship. Internet subscribers and online readers should not act upon this information without seeking professional counsel. Do not send us confidential information until you speak with one of our attorneys and get authorization to send that information to us.