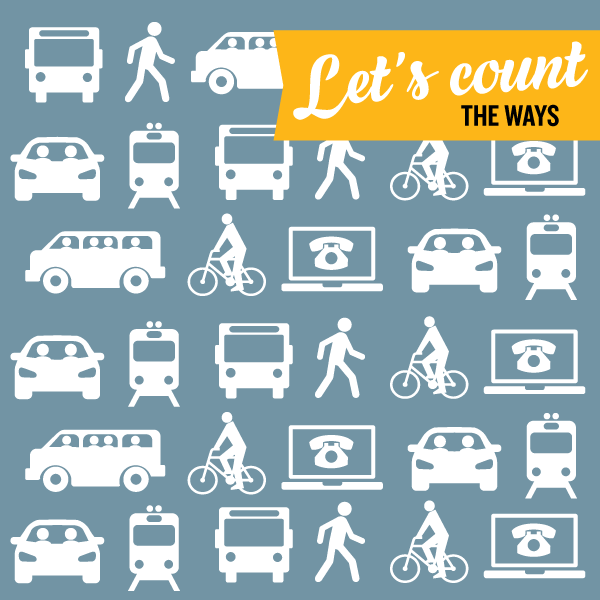 The Ready Set Ride Commute Challenge, presented by the Sacramento Area Council of Governments (SACOG), is a new way to encourage individuals and employers to reduce driving in October by walking, biking, using transit, riding in a carpool or vanpool, or teleworking. SACOG has set up a new website where participants can make a pledge and log their trips during the last week of October (October 22 – 28) for a chance to win prizes, earn virtual badges and participate in challenges against friends and co-workers. It's another way for you to Spare The Air! This friendly competition operates a lot like May is Bike Month, the popular spring cycling campaign that has nearly 10,000 participants each year.
Will you #rebootyourcommute? Here's how to get started:
READY – To learn more about the campaign and for updates: Follow the Ready Set Ride Commute Challenge on Facebook, Instagram and Twitter. Don't forget to tell your friends and co-workers, too!
SET – To get ready: Tune up your bike, hold an impromptu carpool karaoke session or find a good book for the bus. Registration is now open. Get your early bird badge by registering before October 15, and invite your friends using the "Invite a Friend" tool, at ReadySetRideChallenge.com.
RIDE – Log all of your trips from October 22 – 28: Earn virtual badges and a chance to win great prizes. You'll help your employer rank higher the more you log.
Have questions? Visit www.ReadySetRideChallenge.com for more information.
Looking to promote the event to your employees or on social media? Download the Ready Set Ride Commute Challenge tool kit for sample newsletter articles, social media posts and more.
May the carpool or bike lane be with you!