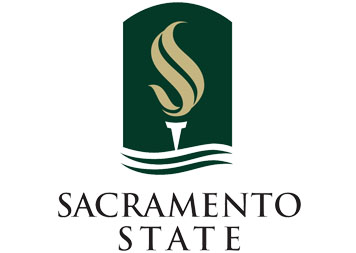 Here they come.  Sacramento State is preparing for the arrival of over 30,400 students in the next few days. It begins with Move In Day at 7:30 a.m. on Friday, August 26th, when 1700  student residents, along with their move-in helpers, will first will go to the Leslie and Anita Harper Alumni Center at the south end of campus for check-in and processing, then head to the residence halls for the actual move.  Each student has received a prescheduled check-in time.  The rest of our students will show up when classes begin on Monday morning August 29th.
Other upcoming activities include:
Sept. 3 – Football vs. Western Oregon, Hornet Stadium, 6:05 p.m.
Sept. 6 – Multi-Cultural Center Open House, Library 1010, 2 to 3:30 p.m.
Sac State's first Farm-to-Fork Festival and Dinner on the Guy West Bridge, coming up Wednesday, Sept. 14.
To support food security for our students. Learn More
Also worth noting:
Sac State wins national award for being a 'healthy campus'.  Sacramento State has been named one of the healthiest universities in the country by Active Minds, a national nonprofit that works to change the conversation about mental health on college campuses and fight the stigma associated with mental illness. The University is "a model of what's possible" when colleges prioritize health and well-being. Learn More
Robert Dugan '89
Director of Government and Civic Affairs
California State University, Sacramento