Many Employers operate day-to-day without recourse to legal counsel for employment and labor matters.  Most do so without incident or problem.  However, those who have found themselves in litigation often lament that they wish they had talked to an attorney beforehand because the "whole mess" could have been avoided.  Access to employment counsel is easy to obtain and generally reasonable in cost, especially when compared to the cost of defending oneself in litigation.  Even Employers who triumph in lawsuits usually lose in a business sense based on the cost of defending themselves, since the vast majority of cases do not provide for attorney's fees to be awarded to Employers.  Even if attorney's fees are awarded, they are often uncollectable from an employee who does not have funds.
Avoiding litigation and/or caution when dealing with employment and labor matters is illustrated by the recent case of DeSaulles v. Community Hospital of Monterey Peninsula.  This case was decided in 2016 by the California Supreme Court who heard an appeal after an employee settled a claim with an Employer for $23,000.00.  Although the individual employee and Employer settled the matter, the trial court decided that the Employer should be awarded $12,732.00 in "costs".  The employee thereafter appealed claiming that the settlement payment to her was a net monetary recovery, and as such, entitled her and not the Employer to recover "costs".  The Court of Appeal agreed and reversed the trial court and held that the employee should have been characterized by the court as the "prevailing party".  The California Supreme Court affirmed this decision, but in a rare exhibition of common sense noted that "of course, parties can avoid this mechanical approach by taking care to provide for costs in their settlements".  Counsel clearly should have considered this in any settlement release.  Such agreements should always be drafted by competent legal counsel with an understanding of the intricacies of employment and labor law in California.
For further information regarding these requirements and/or assistance in drafting, please contact Dave Cohen at Cohen Durrett/The Employers' Council (916) 927-8797.  Power Inn Alliance members receive a complimentary initial consultation.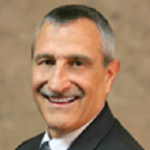 DISCLAIMER
These materials have been prepared by Cohen Durrett, LLP for informational purposes only and are not legal advice. Because the results of any legal matter may vary depending upon specific facts and applicable law, no reader should act on the basis of any matter contained on this web site without seeking appropriate professional advice on the particular facts at issue. No prediction of results should be inferred from information contained on this web site.  This information is not intended to create, and receipt of it does not constitute, an attorney-client relationship. Internet subscribers and online readers should not act upon this information without seeking professional counsel. Do not send us confidential information until you speak with one of our attorneys and get authorization to send that information to us.