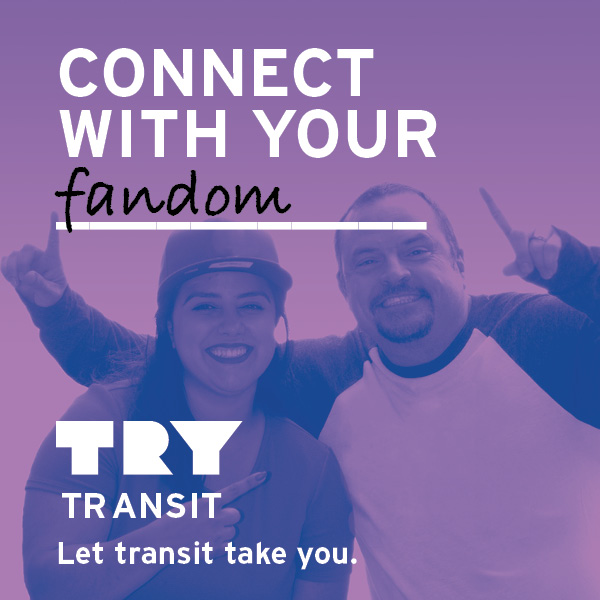 Let transit take you this October during the Sacramento region's Try Transit campaign. In addition to the environmental benefits of taking transit, you can also ride to avoid traffic congestion, save money and time, and decrease stress. Transit can connect you to events, errands, work and more while you relax and enjoy the trip.
Here's how to participate:
Take transit for any reason
Log your trips to earn virtual badges and a chance to win prizes!
Challenge your friends and colleagues or challenge yourself to ditch your car and take transit to all your destinations! Register now!
Learn More & Sign Up: SacRegionCommuterClub.org | Facebook.com/CommuterClub